Kingdom Life Global Evangelistic Ministries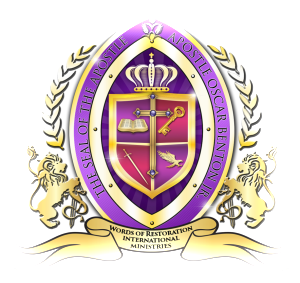 K.L.G.E.M. was founded by Dr. Oscar Benton, Jr. in 2008. Dr. Benton has carried the Gospel of Jesus Christ vastly through-out the United States and to other countries, such as Germany and The Republic of Panama, Cuba, Rajahmundry, India. The Mission of K.L.G.E.M. is to carry out the cause of Jesus Christ, which is salvation to ALL.
Books and Study Material Written by Dr. Oscar Benton, Jr. A Spiritual Soldiers Fighting God's Way God Promises Great Reward to the Faithful Evangelism with a Purpose The Recipe for Success Leadership Training Manual for Developing Effective Teams What is the Hope of Your Calling (Study Guide) Spiritual Nuggets, Gifts to the Church (Study Guide) Tithes and Offerings (Study Guide) Apostolic Encouragement CD "Words to the Inner-Man" The Apostolic Voice Magazine
For more information about Dr. Oscar Benton, Jr. or to place an order for any of his materials or messages, please write, e-mail, or call:
Words of Restoration International Ministries C.O.G.I.C. P.O. Box 4208 Albany, GA 31706 Phone: (229) 496-1159 Phone: 1(800) 951-2998 E-mail address: Wordsrestor2toh@yahoo.com
Follow him on FB: Oscar Benton Twitter: Dr. Oscar Benton, Jr.
For Booking Information, contact: First Lady Diane Benton
Phone: (229) 496-1159 E-mail: albanygaworim@gmail.com
E-mail: Drbentonjr@gmail.com